The Stylemaster brand has come a long way since its introduction in Australia in 1899. With over a hundred years of manufacturing expertise, Stylemaster continues to produce quality products at affordable prices. We offer a wide selection of products – from mattresses and sofas to bedding and linen - to cater to our customers' needs.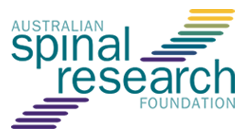 From a humble factory in Australia during the 1890's, Stylemaster products are now available in multiple jurisdictions, including Asia and Africa.
We believe that everyone is entitled to a healthy and happy life, and that is why Stylemaster is proud to be in conjunction with the Australian Spinal Research Foundation to enhance the quality of sleep that every person deserves. The Australian Spinal Research Foundation focuses on research that investigates the effects of the chiropractic adjustment on human function and global well-being.
Check out some of our top products: